Most of us use BlueStacks on our PC's & macOS computers. Bluestacks creates issues due to reasons like file size,  graphic card errors, performance and etc., So, It's better to use any other App like Bluestacks. If you are looking for BlueStacks alternatives, then you have done the right thing by landing on this page.
In this article, I have listed the top most used BlueStacks alternatives for Windows 10 and Macbooks which you can try. I have personally tried most of these so you can choose the best one from my experience.
I have tested all the available Android emulators to pick the best alternatives to Bluestacks. We have tested these emulators for days and picked the top 10 Apps like Bluestacks for PC and Mac. Here's the list of fastest and free Bluestacks alternatives.
With further ado let's go ahead and download the best-rated Bluestacks alternatives on your PC.
#1. LDPlayer – Fastest & best Alternative for PC
LDPlayer is one of the fastest Android emulators on the market right now.
It allows you to choose a different version of Android OS.
LDplayer has a Multi-Instance feature. So, You can simultaneously run two or more instances of the software.
LDPlayer Android emulator has a wonderful user-interface and smooth performance. LDPlayer is only available for PC at the time of writing this article. We gotta watch out for the Mac Version. I love using LDPlayer. We highly recommend this to play Android games on Windows 10 PC. This is the top App like Bluestacks.
#2. Nox App Player – Best Alternative for Mac OS
Nox App Player is also the best BlueStacks alternative for Windows 10 PC users as well as Macbook users. It creates the Virtual Android Operating system on your PC and allows you to use any android app on a big screen.
You can even create your android apps and test them using Nox App Player. It is available for all versions of Windows including Windows 10.
If you are facing problems with storage or RAM, then Nox App Player is the best alternative to give a try.
Nox Emulator allows you to install and use an android app and if you are fond of playing android games on the big screen, then give a try to Nox App Player for Windows.
It comes integrated with Google Play Store which makes it easy to download and install android apps on Windows. The User interface of the Nox App Player is simple and easy to use. It allows you to use the camera, voice controls, shaking functionality, full screen, and more.
#3. Gameloop – Best For Gaming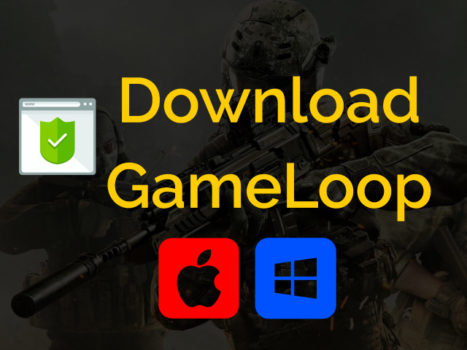 After Nox App Player, Gameloop is my next favorite emulator to use. I personally used Gameloop for a long time. This emulator is really simple to install and use.
But the only problem with Gameloop is that it is owned by a Chinese company. So, I am not really a big fan of that because they may use it to gather our data in the future. If you are someone who really doesn't much about your data privacy then you can use Koplayer without any doubts.
Gameloop is not available for Mac also. For Windows 10 and Windows 7/8 users, Gameloop is available in both 32 bit and 64-bit infrastructure.
| Name | GameLoop Download |
| --- | --- |
| Category | Android Emulators |
| Version | 2.3.11 |
| Platform | Windows 10 |
| File Size | 9.12 MB |
| Last Updated Date | September 1, 2022 |
| Downloads | 46436 |
| File Type | exe |
#4. YouWave Android Emulator
YouWave Android Emulator is said to be one of the best BlueStacks alternatives for Windows and Mac. It works well with Windows PC ranging from Windows XP to Windows 8.1 including 32-bit and 64-bit. It will come with a built-in app store that allows you to install your favorite and needed android apps on your Windows PC. The YouWave android emulator also lets you play multiplayer games which give you great gaming experience. It is the premium tool but can be used for free for a few days, and it is worth buying. Give it a try!
#5. Android X86
Android X 86 android emulator allows you to use android apps on your desktop. It has useful features like Kernel support, Mouse Wheel, Sensor and more. Run Android apps on your Windows PC and can have the gaming experience on the big screen. It also supports Bluetooth and GUI support. If you are looking to play android games on your PC, then Android X 86 is the best BlueStacks alternative for Windows PC.
#6. Remix OS
Remix OS Android emulator is for only Windows Operating system users only. This is especially for users whose computers are still using X86 and ARM architectures. Anyway, I personally do not recommend this for my website users at all as this is discontinued by developers.
#7. Memu
MemuPlay is one of the latest Android emulators that has been making users go crazy. This Emulator is really smooth and super fast. The Memu Play developer's creativity is really good.  The Memu Play first version was released back in 2015. As of now in 2019 this one really got a lot of users on Windows 10 Platform.
Memu is the best app like bluestacks emulator. It is free to download for anyone.
#8. Genymotion
Genymotion is said to be another BlueStacks alternative for Windows and PC. Genymotion Android emulator allows you to use different plugins for eclipse and android studio. You can play android games, and apart from that, you can create your android apps and test them using Genymotion. It comes with more the 3000 android configurations which allow you to check your apps. Genymotion Android emulator is available for both Windows and Mac.
#9. Android Studio
Android Studio is the original Android App developing environment by Google itself. It is primarily for those who want o build and test Android Apps from their PCs. Android studio is free for a lifetime. Even though is developed by Google, it has some drawbacks as well. This Android player needs lot of computer resources. Android Studio is quite like bluestacks App player but it's a great option for App developers to test their Android Apps.
#10. Andy Android Emulator
Andy Android Emulator for Windows and Mac is needed when you are facing problems with storage or small screen android devices. You can use it quickly and can open android apps with just a single click. It has some incredible features, and you can do a lot more which you cannot do on your android smartphone. Andy Android Emulator is the best BlueStacks alternative for Windows and Mac which allows you to use all Android apps. It also allows you to access the file manager of your Android device, receive notifications on your android device on your Windows and Mac and more. If you are not developer minded and want to use your android device on your PC or Mac, and then go for Andy Android Emulator.
Download Andy Android Emulator
Best BlueStacks Alternatives For Windows 10/8/7 and Mac OS
Android emulators play an essential role in giving you a great experience of using Android Apps and playing some good games on big screens like Windows and Mac Computers. Emulators make us the job of installing Android apps on our PC simple.
Just with a single click, you would install Android Apps and use them on PC or Laptop. BlueStacks being one of such best android emulators and due to some reasons we would be looking for BlueStacks alternatives for Windows and Mac, and here we would let your search end. Stay tuned until the end of the article.
Android Emulators allow you to use Android applications on your Windows PCs and Macbooks. If you want to use android apps on the big screen as a PC or laptop, then you need to use Android Emulator. Among the many available Android emulators, Bluestacks is the most used one.
These are the best BlueStacks alternatives for both Windows OS users and Mac OS users. Please let us know your favorite alternative in the comments below.
Resources: